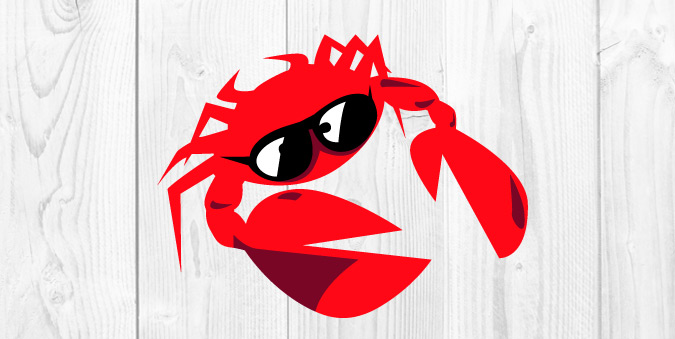 We're always being asked what's up with the crab logo at Everist Timber ? Well I have to admit a crab doesn't have much to do with timber, actually a crab doesn't have anything to do with timber.
Richard Everist, who founded Everist Timber back in 1982, explains the appearance of the crab like this.
"I wanted a logo that was fun, a bit quirky and not too serious. When I was playing football at Hastings, mud crabs from nearby mangroves would walk across the oval, Cancer is my star sign so that sort of cemented the crab as motif. Finally, I always wear sunglasses, so the crab got sunnies as a finishing touch.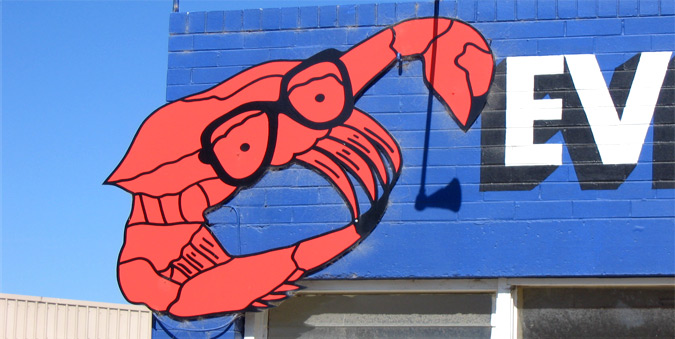 He was supposed to be a bit of a cool, groovy crab, however the graphics got a bit confused and he ended up wearing nerdy reading glasses. As you can see from the images, the crab has evolved over time to the logo we have today.