These are a great new product we've had in stock for the last 12 months or so.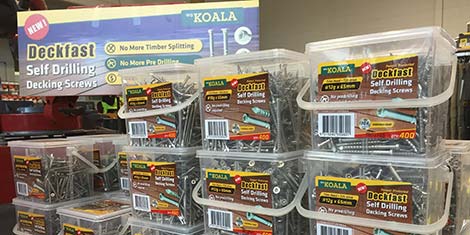 Traditionally, when fixing a deck, the tradesman had to firstly pre-drill the entire deck then either nail or screw the deck down. Self drilling screws pretty much cut the whole pre-drill part of the process out.
They're not as cheap as a normal fixing screw but the labour cost savings far outweigh any initial expense.
They work in all types of hardwood decks, merbau and treated pine.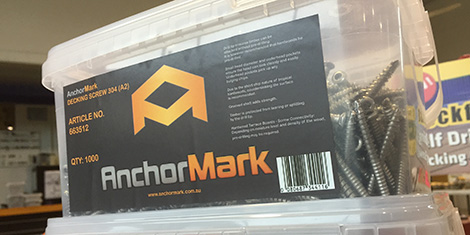 The feedback our builders have given us has been a huge thumbs up. Easy to use and big time savings.
They do reckon it's still a good idea to pre-drill the ends to avoid splits, especially in hardwood.
Have a look at this video to see how easy it is.