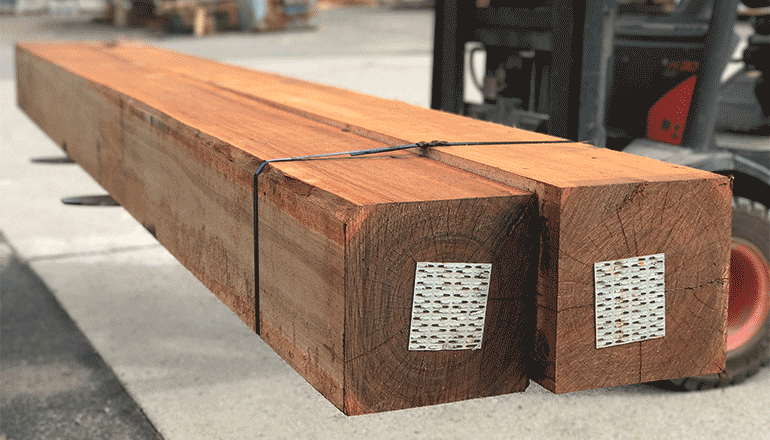 If you are looking at making a real statement with your build these massive 300x300 Ironbark posts from Queensland are an impressive example of the solid section Australian hardwoods that we can source for you at Everist Timber.
Approximately 1120kg per cubic metre and a janka rating of 14.0 they are extremely solid and strong but, most importantly they look amazing installed. You don't get a full sense of the size until you get up close to them. If you are looking at creating a feature, these large ironbark sections will become a real talking point of your build.
There are currently long lead times on getting custom sizes in, 10-12 weeks due to demand and the floods recently in Queensland. Order early and it will be worth the wait. Check out our Facebook and Instagram for more images.