Here are some examples that will answer that.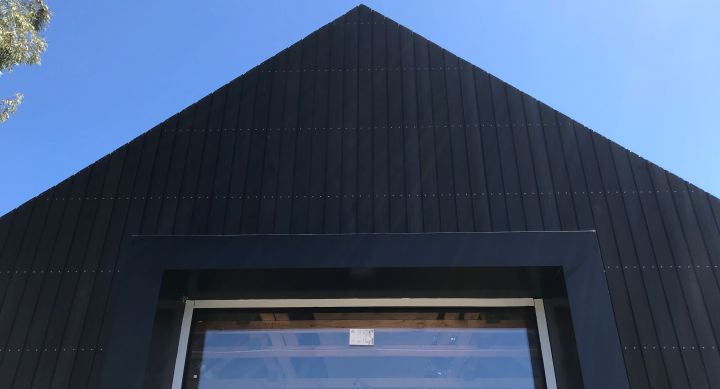 Neil Williams & Associates St Ann's street job on the site of the old caravan park in Flinders was coming along nicely when I dropped in earlier this year. Clad in 127 x 19 Silvertop ash shiplap cladding that was pre-oiled with a Porters Paints Palm Beach Black Stain. One coat was all it took to achieve this look.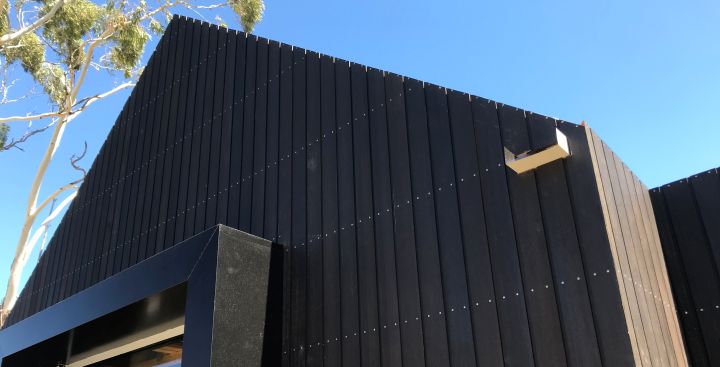 Tim Williams and his guys have done an outstanding job with the fixings, as the AnchorMark stainless steel screws really stand out over the black stained timber. Rather than try to hide them they made a real feature out of them. Every line of screws is dead straight everywhere you look. Its a real testament to the quality of their work.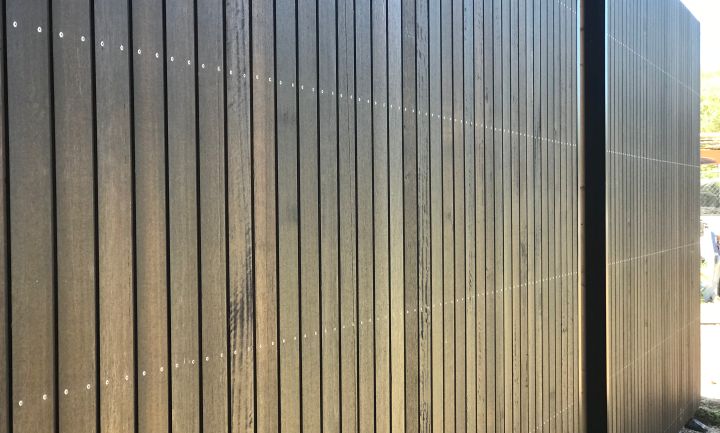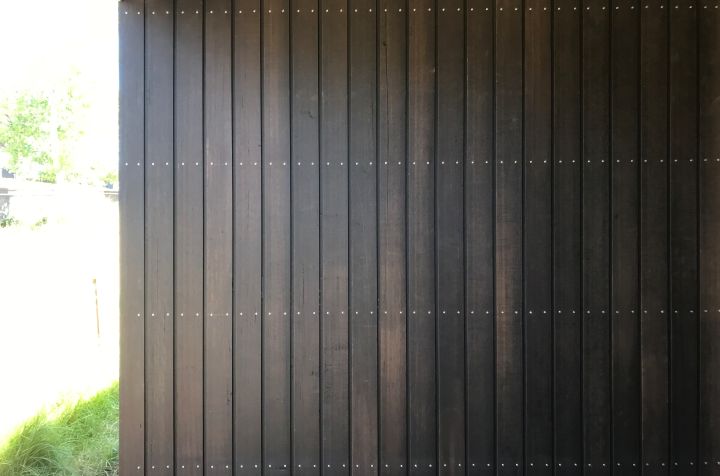 The Porters stain is a great way to achieve a black finish and still have the timber grain visible through it. If you were to use black paint to achieve the same look you would lose the timber distinctive grain patterns .
Another method that achieves a Black finish is Charring timber cladding. We can organise just about any of our timber shiplaps to be burnt and then pre-oiled with Cutek. This is a more extreme way to get the desired look but, it can be done.
This style originated in Japan and is now being regularly specified by Architects. The method of burning the outside of the timber created an additional protective layer against insect attack and decay and increased the species overall durability before alternatives were available.

We recently supplied Grenville Architectural Construction with this charred ironbark cladding for a project in Glen Iris. The 122 x 19 Ironbark shiplap was charred slowly with a blow torch. Then when the timber has reached the desired charred look it was pre-oiled in Cutek CD50 for increased protection. It's a very unique look with shimmery coal like cracks over the face.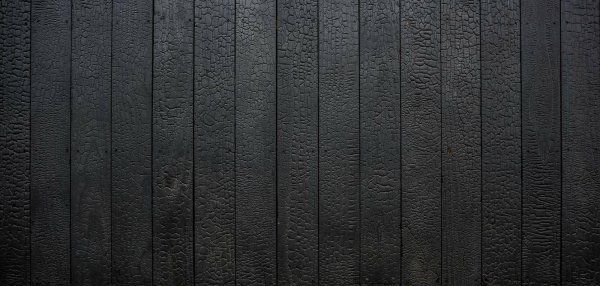 As a price conscious alternative Weathertex Weathergroove and the Cementel Edge Cladding can be painted dark colours, even Black. Weathertex is a pulped and compressed hardwood cladding and Edge cladding is a fibre cement product. Both are zero maintenance cladding products. When installed as per the manufactures specifications Weathertex comes with a 25 year guarantee.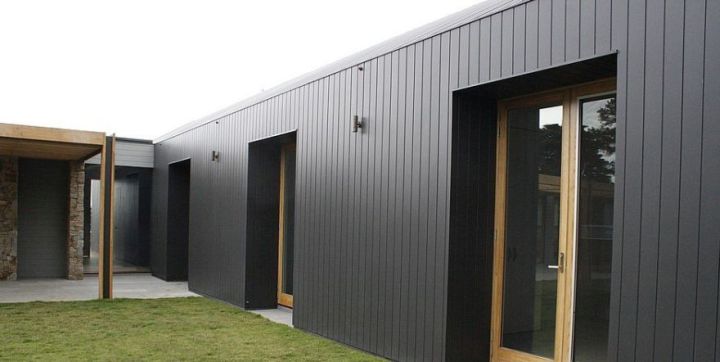 These products achieve a sleek modern look in a vertical shiplap style and they are quick and easy to install. All these cladding options are available by Everist Timber. If you need help making a decision between them call one of our sales people for more information on which black cladding will suit your job.