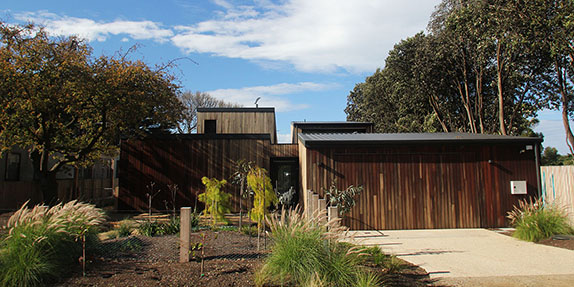 The entire exterior of the house is cladded in Ironbark vertical shiplap cladding which gives it a commanding presence agents the landscape of the golf course.
The inside main hallway from the entrance is cladded with ironbark as well, adding to the feel and showing off the Ironbark's colour and texture.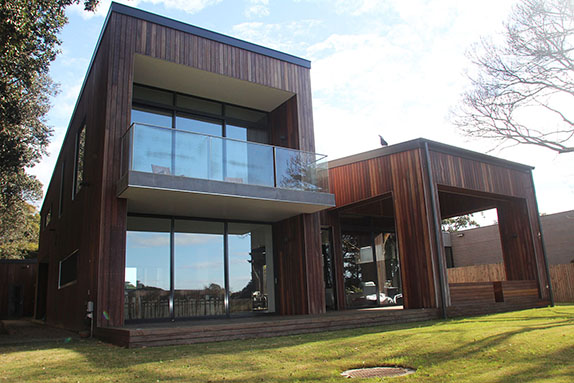 The house has a large outdoor covered area with an extra high ceiling featuring custom made timber louvers. An impressive spot to relax or entertain guests surrounded by the feature hardwood.
A great hard wearing timber, Ironbark is a great natural feature that complements the architectural design of this build.
Find more images on our Facebook. Click the link below.